Off Road Wheelchair – Genesis
I have been working on designing building an offload wheel chair  which is a knockoff of / based on the Mountain trike design.  It is a three wheeled lever driven chair with two large wheel in the front and one small wheel in back.  The chair can be steered via tractoring or pivoting the rear wheel by toggling one of the drive levers in or out.
In this endeavor I have been fortunate in hooking up with AbilityHacks which has given me access to HumanMade a makers space in San Francisco, CA where all of the fabrication is taking place.
So far I have most of the frame and drive train designed in Fusion360. The parts that remain are the rear swing arm and steering linkage.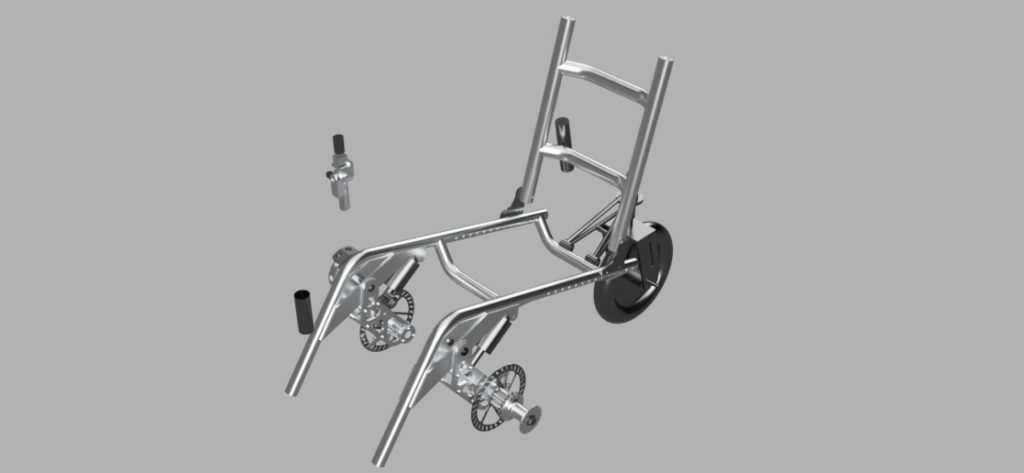 On the fab side of things I have fabricated ~90% of the clutch mechanism and the front axle mount. This is an exploded view of the parts that have been fabricated/purchased to date: